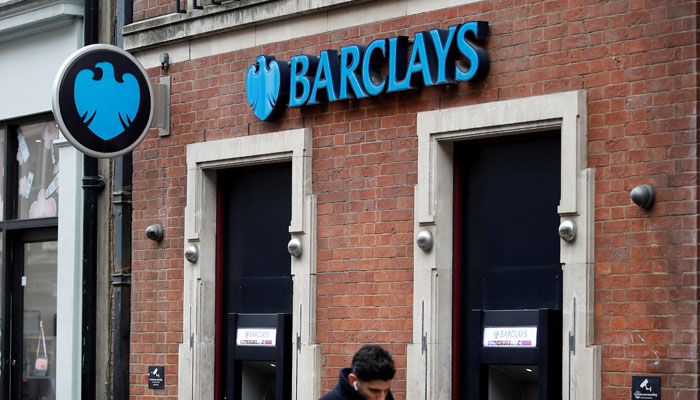 As interest rates increase across Europe, some of the biggest banks of the continent are keeping cash aside to sustain potential losses from the fallout, reported CNN.
UK-based Barclays, was quoted by the outlet, saying that it had reserved £896 million ($1.2 billion) in the first half of this year to cover possible defaults by borrowers. The amount is double what they had kept aside in the same period last year.
So far, there are "limited signs of stress" across the bank's loan portfolios, Anna Cross, group finance director at Barclays, told reporters.
Germany's biggest lender Deutsche Bank has stated that loan loss had increased 72% to €401 million ($446 million) in the second quarter. It shied away from commenting on full-year loan losses in its earnings announcement, stating "an uncertain macro-economic environment."
CNN reported that Spain's Santander had also increased its loan loss provisions by 21% in the first half of 2023 year compared to last year.
Even though the consumer price index of Europe declined inflation remains high, burdening households' finances. On the other hand, interest rate hikes by the European Central Bank and the Bank of England are slowing economic activity, with the 20 countries that use the euro already in a recession.
Jonas Goltermann, deputy chief markets economist at Capital Economics, while talking to CNN expressed concern about the potential for losses on bank loans to the commercial real estate sector.
"[The sector] is really struggling to refinance its loans at higher rates, and that's leading to large writedowns for property investors, which will probably hit their lenders too eventually," he said.
Goltermann said losses on consumer loans and mortgages were less of a concern.
"With labour markets still in good shape, losses on those types of loans are probably a bit less worrying right now," he said.
The European Central Bank on Thursday increased its main interest rate by a quarter of a percentage point taking the benchmark rate in the euro area to 3.75%. It has been the highest since October 2000.
"The near-term economic outlook for the euro area has deteriorated, owing largely to weaker domestic demand," the bank's President Christine Lagarde told reporters. "High inflation and tighter financing conditions are dampening spending."
In the United Kingdom, the Bank of England increased the interest rates to 5% in June its highest level since April 2008.
This in turn has increased the cost of mortgages.
CNN, citing data from product comparison website Moneyfacts, reported that the average rate on a two-year fixed-rate mortgage in the UK stood at 6.83%. Last year the rate was 3.94%.