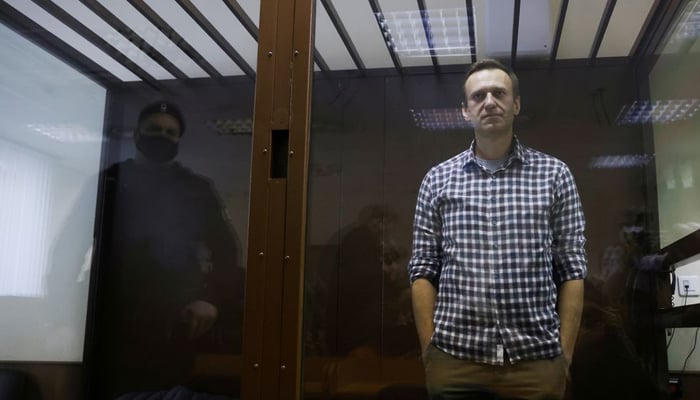 Alexei Navalny, a critic of Moscow's leadership and President Vladimir Putin, said Thursday that he is expecting a long-term verdict from a Russian court — terming it a "Stalinist" new trial — as he was arrested in the country after returning from Germany where he was poisoned.
"It will be a long term. That's what they call a 'Stalinist' term," Alexei Navalny said in a statement as he awaits verdict Friday.
The 47-year-old lawyer said he expected to be sentenced to around 18 years in prison.
Prosecutors have requested 20 years in jail for Navalny, who is already serving nine years for embezzlement, which his supporters see as punishment for his political work.
The former Russian opposition leader said a heavy sentence's "main purpose is to intimidate. You, not me".
Navalny has a huge following on social media, where he has posted videos exposing alleged corruption among the Russian elite and mobilised massive anti-government protests.
He once again called on Russians to fight back against repression.
"When the sentence is announced, please think about only one, really important thought — what else can I personally do to resist?" he said.
"There is no shame in choosing the safest way to resist. There is shame in doing nothing," he said.
In 2021 his organisation was declared extremist by authorities, putting employees, volunteers and supporters at greater risk of prosecution.
Thousands of Russians have been detained for protesting against Moscow's special military operation against Ukraine.
Some of the most high-profile activists, including Vladimir Kara-Murza and Ilya Yashin, are now behind bars.