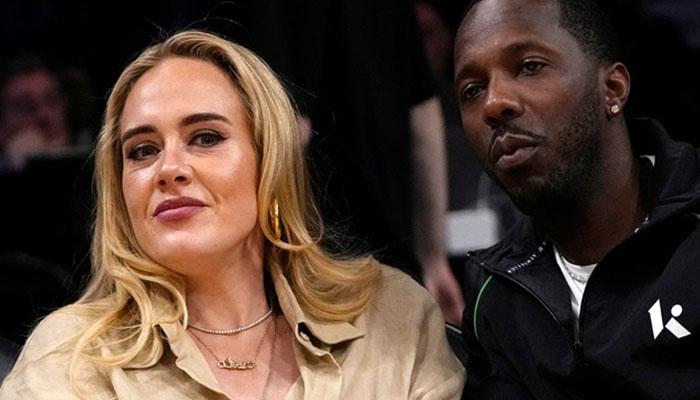 Adele has allegedly confirmed her marriage with longtime boyfriend Rich Paul.
Speaking to one of her fans at Las Vegas residency shows, Adele addressed her wedding rumours.
Celebrity gossip account Deuxmoi shares details of the event from two of the concert- goers.
"I was at Alan Carr's comedy show in LA tonight and Adele was in the audience," one fan wrote. "Alan asked the crowd if anyone got married recently and Adele shouted 'I did.' "
The second added: "When [Carr] asked if anyone got married recently [Adele] yelled 'I did.' Super cute all around and was super sweet but dipped right before it ended."
"Adele was sitting right behind me with a friend having the best time. Her security only came in to bring her snacks," they continued. "She didn't care if people knew she was there. She was heckling [Carr] — they're best friends."
This comes after the Grammy winner rejected a proposal from a female fan, notifying of her relationship status.
"You can't marry me. I'm straight, my love, and my husband's here tonight," Adele told the female audience member in a video posted on TikTok.